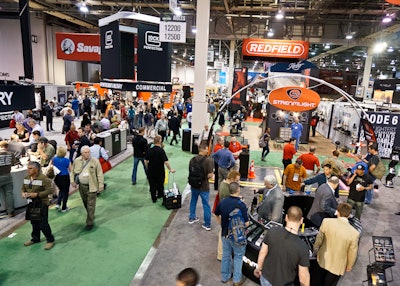 The 2014 SHOT Show comes to a close on Friday January 17 and the editors at Police Magazine have put many miles on our feet tracking down the products that we think may be of interest to our law enforcement readers. There were a lot of new products on display at the show this year. Small pistols were the tangible stars of the show with a bunch of interest in the .380 ACP offerings from Beretta, Kimber, Walther and Glock to name a few. Remington's new 9mm R51 sub-compact concealed carry gun seemed to be more to the liking of the enthusiasts who can't bring themselves to carry a .380 APC. Law enforcement targeted shotguns and shotgun add-ons were on display at the booths of KelTech, Mossberg, Remington Benelli, etc. One interesting product we found was the Crye Precision Six12 revolving shotgun mount. The Six12 makes your AR15 into bullpup breaching shotgun or it can be bought as a standalone shotgun.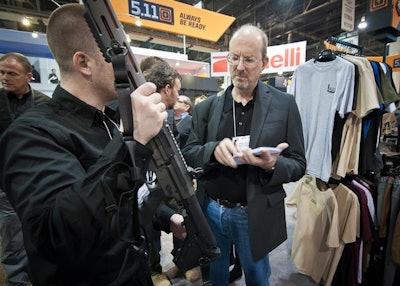 We always expect to see the 1911's on display and of course Kimber had the most impressive display of custom 1911's. But we found some unexpected vendors displaying their new 1911's. Kentucky-based Doublestar, makers of tactical rifles, introduced a new compact 1911 combat pistol. Tactical equipment and clothing maker 5.11 had their version of the 1911 as well. Speaking of 5.11 Tactical, they have gotten into the tactical rifle market with the introduction of the JP-15, chambered in .223/5.56 NATO for military and law enforcement operators, made by J.P. Enterprises.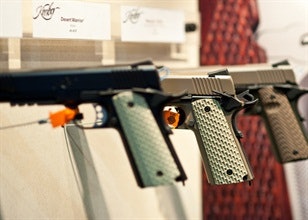 Flashlights flashlights and more flashlights. It's difficult for any vendor to make their flashlight shine above the hundreds of vendors with their own lumen-pushing sales pitches. It seems like each company has its own version of the on/off switches to set them apart. HDS Systems of Tucson, AZ had a nice display of rotary tactical flashlights. The lights are programmable for almost any need and are well built with tight tollerances. ASP, Surefire and Streamlight added features to its line of flashlights as well. Streamlight improved its Fury line of lights and introduced a flashlight/watch combination. Again, with so many flashlights makers out there, it really comes down to personal preference and feel. Every vendor is pushing the lumen count ever higher, improving the reflectors and battery life.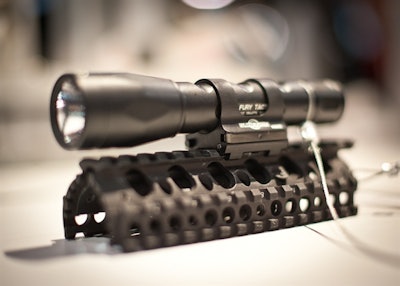 We found some new things from your favorite eyewear makers as well.
ESS (Eye Safety Systems, Inc.) had its new Rollbar rapid exchange lens system on display at the 2014 SHOT Show. The Rollbar frame has a lens gate that clicks open to release the lens and automatically closes when the temple arms are extended. They are offering the Rollbar frames as a kit with smoke, clear and high definition lenses. There is a silver logo or blackout logo option for the frame.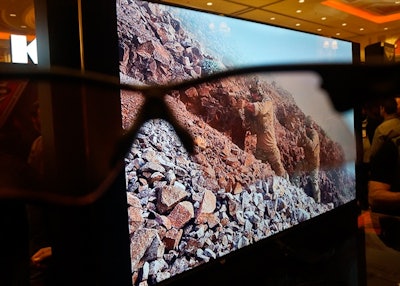 Oakley Standard Issue was at SHOT Show 2014 showing off its new SI Prizm lenses. The new lens appears as a light crimson colored lens and offer enhanced clarity and improved depth perception in outdoor lighting. The lens was designed for shooters and can make targets jump out at the wearer like something just shy of a 3D experience. The demo at the Oakley booth showed various scenes on a high def monitor. Each one became clearer when viewed through the Prizm lens. The Prizm lens tint will be available through their Standard Issue website (www.OakleySI.com) in the M-frame, Radar, and Flak Jacket frames.
US Armor had its new ballistic underwear on display at the show this year. We first saw something like this last year in a product called the "Nutshell", but US Armor has taken the concept of personal protection below the waist and improved it. US Armor Ballistic Underwear offers protection to the vital femoral artery and groin areas. The product reminded us of a pair of Under Armor briefs with kevlar inserts in the right places.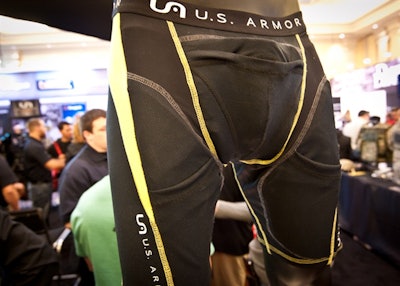 Wisconson police officer Chad Stillman stopped by the Police Magazine booth on Friday and showed us his new "Guardian Angel" portable mini lightbar. This litte light clips on an officer's shirt or bike to make the wearer highly visible when he or she wants to be, or needs to be. Think of it as a little battey-powered ligthbar that you wear, mount on your bike or in your UC vehicle. One of our police officer reviewers will be running this little gadget though its paces in the near future, so look for the review in the next few months.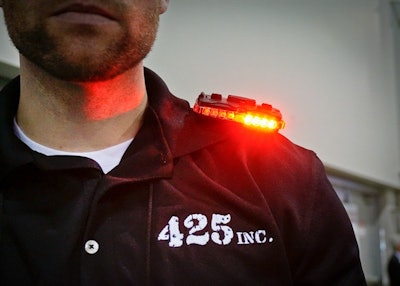 Firearms training simulator maker VirTra set up its new equipment for the show at the Westin and had a good turn-out to see the V100 and V300 demos. The video scenarios were impressive, and not surprisingly, the company shoots the simulator videos in ultru-high def 5k format. VirTra's law enforcement reps boasted ballistic accuracy at .08mil on the V100 system they had set up.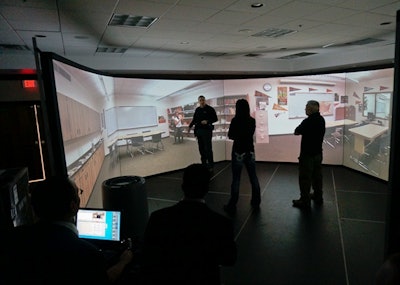 Thanks for keeping up with us this week for our 2014 SHOT Show coverage. You can also look for in-depth coverage and photos from the show on Policemag.com and in coming issues of Police Magazine.