The 2023 Shooting, Hunting, and Outdoor Trade (SHOT) Show opened in Las Vegas today with tens of thousands of square feet of law enforcement booths.
You can't see all the law enforcement products at SHOT in one day; you probably couldn't see all of them in one week. Often the most interesting stuff is in the smallest booths, and a widget can be as interesting as a major new product line from a leading firearms maker.
Here's a look at some products that caught the eyes of our editorial team on day one.
WAYNE PARHAM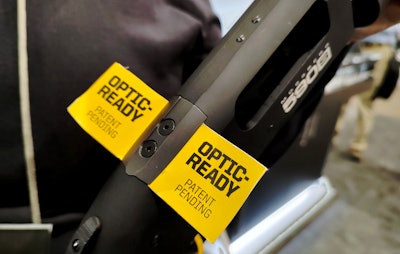 Mossberg
509S Shotgun
Mossberg's new 509S models feature the added benefit of being optics ready. The receiver is cut to accept direct mounting of Shield RMSc-pattern micro dot sights. When an optic is not included in the purchase, a cover plate is provided. The 509s series from Mossberg will cycle 1.75, 2.75, and 3-inch shells and is available with an 18.5-inch or 20-inch barrel.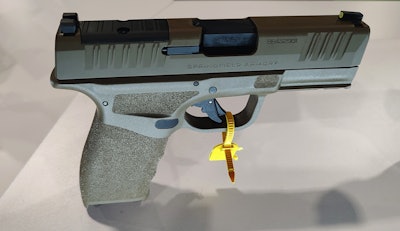 Springfield Armory
Hellcat Pro 9mm
The new Hellcat Pro from Springfield Armory is a compact pistol chambered in 9mm that offers 15+1 capacity in a small footprint. The slide is milled with the Springfield Micro footprint and designed to accept the smallest, most popular micro red dots on the market. Even though the Hellcat family of firearms are designed for concealability, the new Hellcat Pro adds an accessory rail while still maintaining a small package.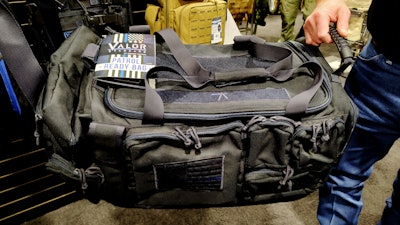 Pelican Products
Weapons Cases
Pelican Products recently launched the 1755 Air case, which is now the longest Air case and is ideal for a variety of items, including firearms. The new case is 57-inches long. It features a double-hand over-molded handle and wheels with stainless steel bearings for easy mobility. The case is made of lightweight HPX2 polymer and is waterproof with an IP67 rating, dustproof, and military-spec certified. The updated 1700, 1720, and 1750 Protector Cases were also featured in the Pelican booth. Each has been updated and now include lid bosses for installation of EZClick MOLLE Panels, larger over-molded folding top handles, and a 2-inch cored latch.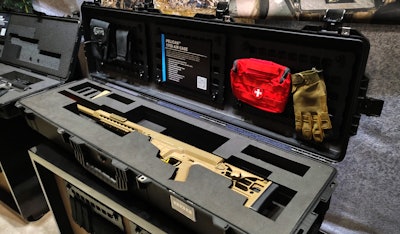 Voodoo Tactical
Patrol Ready Bag
Voodoo Tactical has branded bags and weapons cases for law enforcement under the Valor Standard Line. The Patrol Ready Bag is a large workhorse that can carry a large volume of equipment in one package. It is constructed of rugged 900D water-repellent poly fabric and features a customizable large main compartment that includes 210D polyester padded insulated walls and dividers. The exterior features eight easy-access pouches for flashlight, helmet, disposable gloves, sanitizing wipes, extra cuffs, and more.
DAVID GRIFFITH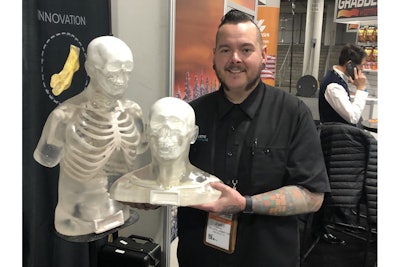 Ballistic Dummy Lab
Ballistic Dummies
Producing human analog targets is the business of Ballistic Dummy Lab. The company can produce its ballistic dummy models out of gelatin or out of a proprietary reusable material with a much longer shelf life. In addition to human analog targets complete with skeletal structure, Ballistic Dummy Lab also makes gelatin block targets and targets from its proprietary material.
Dara Holsters
Auto Retention Mag Carriers
The Auto Retention Mag Carrier from Dara Holsters accepts most pistol magazines. The carrier features an expandable spring-loaded structure that tightens on the magazine to hold it snugly. Different lengths of magazines can be accomodated through a three-position internal depth plate.
Jacob Grey Firearms
STO -5 Rifle
Jacob Grey is a high-end firearms company that machines all of its weapons from billet metal. Its Special Tactical Operator small-barrel rifle (SBR) is actually a weapons system. The law enforcement only JG STO-5 features a billet aluminum upper and lower receiver, parts machined by Jacob Grey, and a collection of high-end accessories, including a Magpul grip, a BCM Gunfighter stock, SureFire Scout light, and EOTech magnifier and optic.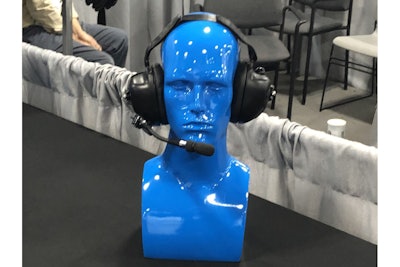 Pryme Radio
Wireless Dual Earmuff Headset
Pryme's newest tactical headset combines two-way radio and cellphone PoC operation in a single platform. For use with PrymeBlu wireless adaptors on BK, Icom, and Kenwood/EFJohnson radios radios with Bluetooth connectivity and for PTT-over-cellular apps.