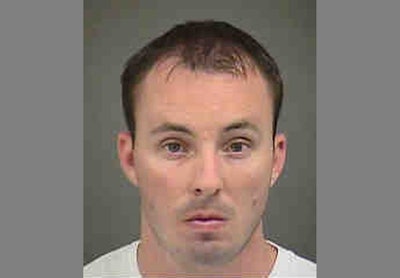 Attorneys have given varying interpretations of patrol car video footage that captured the fatal shooting of an unarmed man by a Charlotte-Mecklenburg Police officer.
Attorneys representing Officer Randall Kerrick said Wednesday that the footage shows Jonathan Ferrell advancing toward the officer with his hands concealed. Ferrell ignored three commands to, "Get on the ground," said George Laughrun. The officer's attorney has called the fatal shooting of Ferrell justified.
Officer Kerrick fired 12 shots at Ferrell early Saturday as the 24-year-old came toward the officer apparently seeking help after a car wreck. Ferrell had banged on the door of a residence, causing a woman living there to call 911 to report a possible break in.
The Ferrell family attorney has given a different account of the video that Laughrun. Chris Chestnut said the dash-cam footage shows shots were fired before any warnings or commands were given, reports the Charlotte Observer.
The agency has not released the patrol car video for public viewing. However, the 911 call from the home has been released and can be heard here.
On Thursday, Mecklenburg District Attorney Andrew Murray asked the North Carolina Attorney General's Office to prosecute the case against the officer, who has been charged with voluntary manslaughter, reports The Observer.