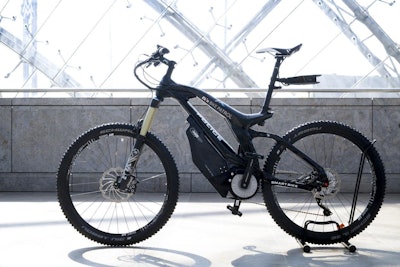 Ekin, known for its safe city technologies, has now launched its full line of mobile and versatile security products in the United States. Ekin provides police departments, airports, shopping centers, and municipalities with sophisticated, comprehensive security technology. Ekin's award-winning mobile and fixed product offering includes: Ekin Bike Patrol, a smart patrol product for bicycles; Ekin Patrol G2, a smart patrol product for use on authorized vehicles renowned for its design and superior technology; Ekin Micro Spotter, a compact, high-resolution video recording device; and Ekin Face, facial recognition technology developed with deep learning. Information from all Ekin products across a city is collected and centrally managed using Ekin's proprietary Red Eagle Safe City Operating System, which offers a new way of looking at city safety and surveillance.
While a city controlled by a traditional surveillance system is secure to some extent, Ekin's smart, connected system is proven to dramatically enhance safety citywide: after employing the use of Ekin's Safe Traffic system, Abu Dhabi police saw a 34% reduction in traffic accidents in 2014 when compared with 2013. In total, Ekin products detected over 20,000 traffic violations in Abu Dhabi in 2014. Ekin currently works with more than 20 municipalities and has built over 500 City Safety Control Centers around the world.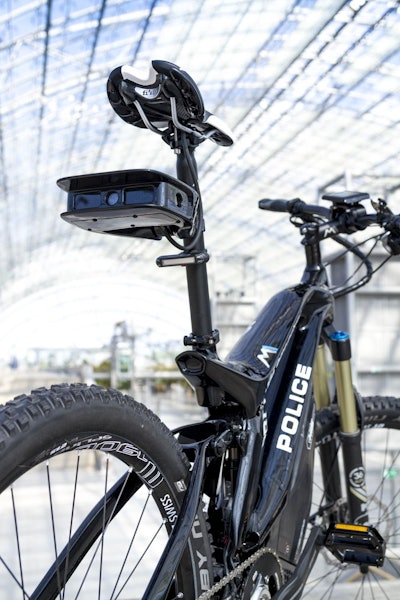 Orkunt Yozgat, Director of Business Development and Marketing at Ekin, said: "We are excited to extend our promise of safety and security to cities across the United States. For the past 20 years, Ekin has been dedicated to improving city safety and regulating traffic with our innovative approach to safety. After demonstrating our products starting in Texas and Florida, we look forward to partnering with local law enforcement agencies and private corporations to provide citizens with a greater sense of security."
Ekin's safe city products available for the first time to the U.S. market include:
Ekin Bike Patrol performs automatic license plate recognition (ALPR), speed detection, and parking violation detection on the move. Bike Patrol is easily installed on any police bicycle and enables law enforcement to prevent disorder caused by parking violations. Click for photos and product information.
Ekin Patrol G2, the second generation of Ekin's internationally renowned Patrol product, can be installed on any authorized car to enhance city safety with its mobile ALPR, facial recognition, and speed and parking violation detection technology. Powered by Ekin Face, Ekin's proprietary facial recognition software, Patrol G2 captures all faces within its field of view and compares them with a police department's database of wanted suspects. Click for photos and product information.
Ekin Micro Spotter, Ekin's most compact and versatile product, is easily mounted on a pole, tripod, or any point on a vehicle, including a roof or hood. Micro Spotter's high-resolution video surveillance ensures traffic safety by automatically and continuously detecting license plates, vehicle speed, and red light violations. Click for photos and product information.
Ekin Face, a face detection and analysis system, recognizes faces with high accuracy to ensure continuous safety. When searching for a suspect, Ekin Face provides law enforcement with a list of possible time zones, images, and videos where specified individuals might have appeared, delivering important results in a timely manner.
The Kissimmee (FL) Police Department had the opportunity to test out Ekin Patrol and praised the device for its ability to combine several elements - like multiple cameras, a radar unit, automatic vehicle location and automatic license plate recognition systems, plus the wiring for each - into one simple, easy to maintain system.
While most city safety systems feature several disconnected products, Ekin Red Eagle (OS) central management software provides users with a distinct advantage and ease of use, according to the company, in addition to the company's distinctive facial recognition technology and products like Ekin Patrol and Ekin Bike Patrol smart patrol products. Law enforcement agencies and private corporations interested in Ekin solutions can email Orkunt Yozgat at oyozgat@ekin.com to learn more about Ekin's product offering and to schedule a demonstration in their city.
To learn more about Ekin and its line of safe city products now available in the United States, visit www.ekin.com.