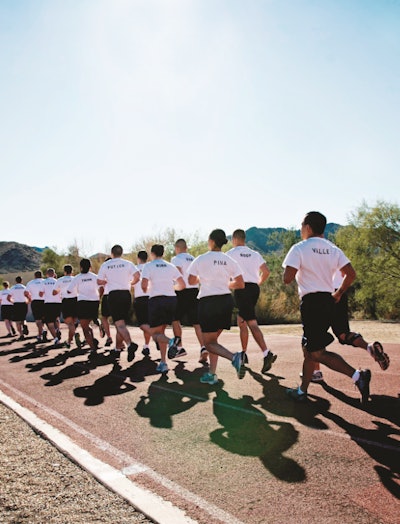 When asked about the police academy, past graduates might proclaim it more closely resembles military boot camp than school. But it is set up this way for a reason. The police academy is meant to train prospective officers for the stressful and demanding environment they will encounter on the job.
It is essential for officers to be fully equipped, both physically and mentally, for the challenges they will face. Consider that in 2018 alone, the following made headlines:
Officers responded to a mass shooting at Marjory Stoneman Douglas High School in Parkland, FL, where 14 students and three staff members lost their lives.
The Officer Down Memorial Page reports 77 officers have died in the line of duty in 2018, with five months left to go. Thirty-one of those officers were shot and killed by gunfire.
Police removed 10 children from a squalid California home where acts of intentional abuse resulted in puncture wounds, burns, bruising, and injuries consistent with being shot with a pellet gun.
A judge ruled that a Florida police officer must stand trial for the fatal shooting of a stranded motorist, saying his retelling of what happened on the darkened highway off-ramp was "unreliable and not credible."
These are just some of the many situations involving police in 2018, and police officers must be ready for them. Officers perform the way they are trained to perform. The police academy is there to ingrain officer responses in terrible situations.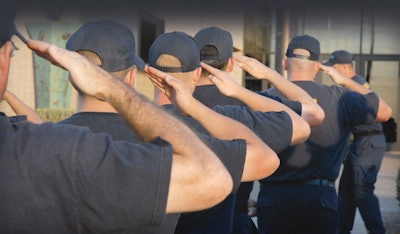 "This job is dangerous. It is stressful on family and friends. It includes long work hours, dealing with news reporters, and horrific situations," says Lt. Patrick Martin, formerly an officer with the Greenfield (WI) Police Department and now the director of training for Corrections and Specialized Law Enforcement at Milwaukee Area Technical College (MATC).
He adds, policing isn't for everyone. The academy puts candidates to the test to weed out those who lack the mental and physical fortitude for the job. Some recruits will wash out or quit; that's just reality. A recent U.S. Department of Justice study found 14% of recruits will not graduate. The failure rate is higher in some big-city departments. In Los Angeles, for example, 450 out of 1,750 or 26% of prospective officers have failed to graduate since 2012.
What can recruits do to ensure they are not among the prospective officers who wash out or quit? How do they make sure they master the skills required for today's demanding police environment?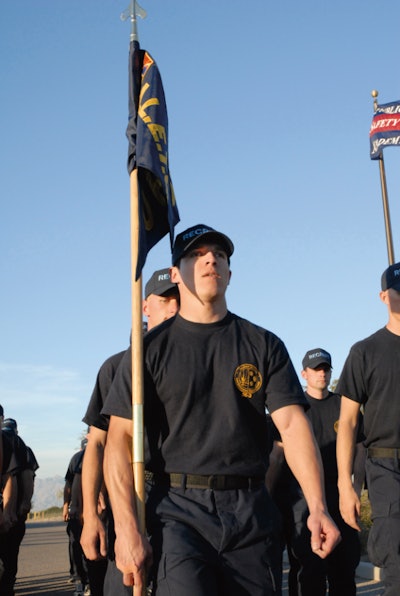 Martin offers 10 tips to help recruits successfully navigate the rigors of the police academy.
1. Prepare physically. This tops Martin's list. He points out that to be accepted into the academy, recruits must meet minimum fitness standards. But achieving these goals will not be enough to move through the academy. "You have to improve upon these standards while you are in the academy. You don't start at one level, and then you're done," he says. "We expect you to improve from your application date to your graduation date."
Physical conditioning in the academy is easier if officers get into the habit of working out every day. Recruits need strength, flexibility, and cardio training. Martin adds there are great law enforcement workouts available online.
"Most state agencies have fitness standards and post them online. Start with those and move up from there," he says.
2. Partner with fellow students. Policing isn't a solo sport. It is best if officers work as a team. Teamwork is also an essential element of academy life. Fellow students can help you train and study after hours and provide needed support when you feel like giving up. Students may be studying everything from the statutes in their state, to weapons handling, to proper use of force, driving skills, and more. None of these are easy subjects to master, so it helps to have a study buddy.
"A tactic that works really well with recruits is getting together in groups to study and practice," he says. "I'm routinely asked to open up the fitness room so they can workout or train after hours. If they are having difficulty with things, the support of their fellow classmates can really help."
3. Maintain a good attitude. "Have a good attitude and be prepared to work," says Martin. "There will be a lot of information thrown at you in a short period of time. We do phase testing, so they will be tested at different points throughout the academy on what they have learned to date."
Likewise, attitude is something instructors pay attention to. "The attitude recruits take in training is also one they will take in field training and on the job," he says. "We want to see that they are listening, learning, are prepared to work, and have a good attitude."
4. Develop good study habits. Deadlines are a necessary evil in every job; they are also part of the academy, where there will be assignments to complete and papers to turn in by a specific date. This task is much easier if candidates organize themselves prior to entry. It's helpful to begin using a planning tool and calendar daily before the first day, so recording activities and checking a planner daily becomes a habit. There are also many online resources that can supplement course materials. Know where they are and rely on them. Participation in law enforcement forums online can also extend your peer network during your education.
Says Martin, "My recommendation for studying is the same thing I always told my own kids. After school, take a little time to rest and do something fun, then buckle down and start studying."
5. Be well rested. "Recruits need to be alert during the academy. I know many students work their way through the academy, and that makes it more difficult. But if they can be rested before they come, it will help them avoid mistakes," he says. "Being rested will help them with listening and learning."
6. Be on time. Martin says, "Timeliness is another thing every instructor tries to stress. I tell recruits, 'Always be early.' Be early to class, early back from breaks, and so on. If you're late, it sets a bad tone for everything, and it doesn't work well in the work field either."
7. Eliminate stress. In other words, get your personal life in order before entering the academy to ensure your education is as distraction-free as possible. While in the academy, recruits must focus on the training before them, not be thinking about events at home. Maintaining focus in this way is a skill that also will aid recruits while working as a police officer.
8. In the academy, recruits may encounter strict and demanding instructors who seem to criticize their every move and impose what they see as "impossible" deadlines, but all of this is to ready them for a very difficult job. "One of the most stressful times in the academy is scenario training, where we put them in situations they will encounter on the street and expect them to perform as they would on duty," he says. "Even a simple traffic stop can be stressful to some of them. When they do these things, they see how they perform under stress and identify the areas they need to work on."
The academy is a very stressful environment as it is designed to ready prospective officers for the job. "The environment they work in is going to be stressful at times, and they need to be ready for that," says Martin. "They will have extra hours demanded of them. This is not a 9 to 5 job."
But, he adds, they also need to make time for fun. Relaxing is also good for stress. "Outside of the academy, and eventually the job, officers need to spend time with friends and family and have fun. It helps with the job itself, but also will help them through the academy," he says.
9. Seek help from instructors. Though they may seem demanding, they are there to help you learn. "Our goal is to help get you through the academy," says Martin. "We are willing to set up remedial training time or give you extra training or practice. We don't have the attitude of, 'Hey, you tried; that's too bad.' We want to get you through it. So, if you are having trouble, talk to the instructors and seek some extra help from them."
He cites an example of a student in MATC's jail academy. This young man was struggling with defensive tactics. He came in early every day to work with instructors and master these skills. "We got him through it," he says. "But if he hadn't gone the extra mile, I don't think he would have made it."
10. Develop a thick skin. If instructors seem strict, there is a reason for it. The academy, says Martin, is designed to help prospective officers get used to having direct supervisors. "Many younger students haven't been in the workforce much, and haven't had a boss," he says. "The academy gets them used to being coached, constructive criticism, and other things they might encounter from supervisors on the job. Learning to listen and be respectful are skills that will carry them through the academy, field training, and will serve them well throughout their career."
Ronnie Wendt is a freelance writer based in Fort Atkinson, Wisconsin. She has been writing about law enforcement issues for more than 20 years.