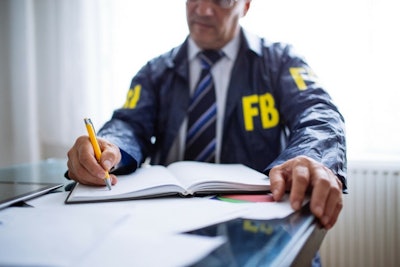 When applying for specialized positions, additional training and certifications are oftentimes required within many industries, including criminal justice. Columbia Southern University's Department of Continuing Education is committed to offering students the training they need to gain further knowledge in specific areas or prepare them for certification examinations.
Certificates
Today, more employers are requiring certificates for certain positions. For employees, certification offers a competitive edge and heightens career advancement opportunities.
Studies have shown that high school graduates with a professional certification have median earnings of 22 percent higher than high school graduates without, while associate degree holders with a certification have median earnings of 18 percent higher than those without.
Corrections specialist certificates, criminal procedure specialist, homeland security specialist and criminal justice professional certificates are just a few certificate programs that are available in the criminal justice field.
CEUs
In addition, many industries require individuals to earn continuing education units (CEUs) to maintain credentials, as well as to stay current in their profession. Online continuing education courses are a convenient and easy option to earn CEUs and maintain credentials. At Columbia Southern University, for example, students have 10 weeks to complete the online CEU courses at their own pace, during their own time. Once successfully completed, students earn a certificate of completion that lists the number of earned CEUs, which they can submit for credentialing purposes.