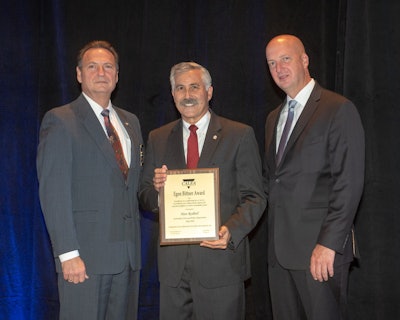 Last week Scottsdale, AZ, Police Chief Alan G. Rodbell attended the Commission on Accreditation for Law Enforcement Agencies (CALEA) summer conference in Grand Rapids, MI, where he was recognized for his contributions to the advancement of professionalism in policing and excellence in leadership, according to the department's Facebook page. He was awarded the "Egon Bittner Award" for his significant contributions to the public safety profession and to CALEA.
Chief Rodbell was recognized for leading the Scottsdale Police Department through five successful on-site assessments, including a Gold Standard Assessment and Meritorious Accreditation, and serving as chief of an accredited police department for 15 continuous years. He was one of four police chiefs to receive this international award in 2018.
He is the first police chief from the state of Arizona to receive this prestigious recognition and joins only 57 other recipients since the award's inception in 2004. The Scottsdale Police Department has been accredited through CALEA since 1994.