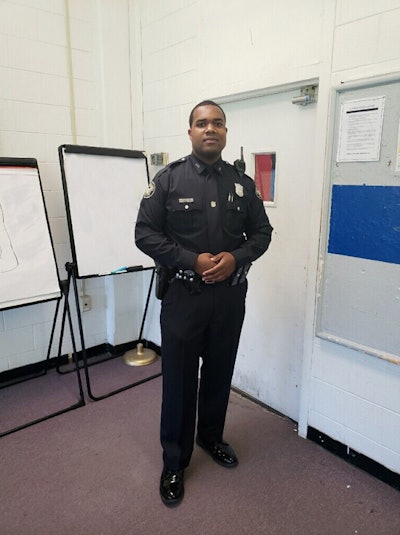 A Georgia man bound and determined to become an officer with the Atlanta Police Department shed more than 100 pounds and shaved 10 minutes off his mile-and-a-half run in order to achieve his goal, according to WGCL-TV.
James Cornelius told the news station that he wanted a good job in order to take care of his son, and he knew that in order to make the force at APD, he would have to change his diet and increase his efforts to get into shape.
"I was 337 pounds and couldn't really run down the street," Cornelius said.
APD said in a Tweet that Cornelius was recently sworn in and works in Zone 4 in Southwest Atlanta.
APD PROUD: Officer James Cornelius is our #MondayMotivation! He lost 100 pounds while working to become a police officer in the APD Training Academy. Officer Cornelius was recently sworn in and works in Zone 4 (Southwest Atlanta). #BeforeandAfter #WeightLoss #GrindNowShineLater pic.twitter.com/pfvAnn3U9t

— Atlanta Police Dept (@Atlanta_Police) July 23, 2018