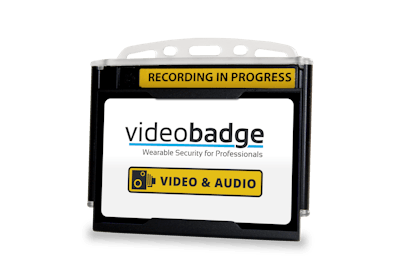 Edesix Ltd., known for its provision of body worn camera (BWC) solutions, has announced it is showcasing its latest in-car video solution at this year's IACP conference in San Diego.
With industry partners Federal Signal, the system, designed for U.S. Law Enforcement vehicles, will be demoed live at IACP booth 4327 from the 16th-18th October. The in-car video solution utilizes six camera inputs, all managed simultaneously by the Edesix-designed Dashboard Management system to provide officers with an all-encompassing view of their environment; with cameras mounted on the dash, roof, rear and backseat of the car, as well as on the officer's uniform by way of VideoBadge Body Worn Cameras.
All cameras can be controlled, activated, and managed via the dash-mounted touchscreen, and footage reviewed, edited, and shared remotely using the Edesix web-based VideoManager footage management system.
Edesix Managing Director, Riche McBride commented, "VB-Patrol, our in-car video solution, is the latest in Edesix's portfolio of specialised products for Law Enforcement. Having successfully deployed our series of VideoBadge Body Worn Cameras and accompanying VideoManager management system, extending to in-car cameras was the logical next step. We are pleased to be bringing this solution to the U.S. market with our partners, Federal Signal."
Edesix BWCs are small, lightweight devices, designed to be worn on the officer's uniform. Made to be completely secure and fully encrypted, these cameras act as a deterrent to violent behavior, and offer supportive evidential footage for criminal convictions and prosecutions.
Edesix and Federal Signal will be exhibiting at the IACP conference in San Diego from the 16-18th October. To arrange a demo of the VB-Patrol, please contact Edesix by emailing marketing@edesix.com.