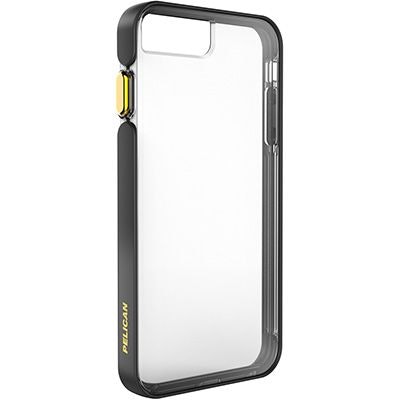 Pelican Products Inc., has announced the launch of its full line of cases including Voyager, Adventurer, Protector, Ambassador, Interceptor (for the Apple iPhone 8 and 8 Plus – backwards compatible with iPhone 7 / 7 Plus and 6 S / 6 S Plus), and the newest addition to the case roster, Pelican Shield, for the newly revealed iPhone X.
"The highly anticipated new Apple iPhone is a major investment for consumers," said David Becker, Vice President of Sales - Consumer Electronics. "Pelican is synonymous with protection and integrity. We offer continuous case innovation while delivering stylish and unique options for each evolution in mobile that hits the market."
The newest member of the Pelican case line, Pelican Shield for the Apple iPhone X, has 5-layers of protection – including reinforced corners and Kevlar, offering maximum protection for rough and tumble lifestyles. The DuPont Kevlar case construction is 8X stronger than steel wiring, providing drop protection that is three times more than military testing standards.
Backed by Pelican Products' legendary lifetime guarantee of excellence, Pelican's entire line of cases for the new Apple iPhone is designed to offer all the same dynamic and trusted features:
Voyager: Rigid Case and Holster-Easel for Ultimate Protection.
Adventurer: Force Impact Technology Absorbs High-Impact. Drop Tested.
Protector: Dual-Layer Case Absorbs Shock. Drop Tested.
Ambassador: Military Grade Drop Protection with a Dual-Beveled Edge and Durable Finish, for Urban Lifestyles.
Shield (iPhone X Only): Contains Kevlar Brand Fibers. Maximum Protection for Rougher Lifestyles.
Interceptor: Glass Screen Protector. Ultimate Protection from Cracks and Scratches.
For more details and to purchase, visit pelican.com.