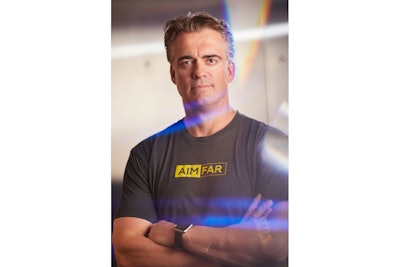 Axon is suing the Federal Trade Commission over an FTC complaint that the company's 2018 acquisition of body-worn camera maker Vievu reduced competition in an "already concentrated market." The lawsuit seeks an injunction of the FTC's administrative process against Axon.
Rick Smith, Axon's CEO, says the lawsuit will not have any effect on the company's ability to provide law enforcement agencies with video evidence capture and management tools and less-lethal weapons. "Typically these things take two to four years to sort out," he explains.
Prior to the FTC ruling, Scottsdale, AZ-based Axon offered to settle the case by removing any improvements it had made to Vievu systems and re-establishing the company as a separate entity with $5 million in capital to make it attractive as an acquisition target for another technology company. Under this proposal Vievu customers would have been given the choice of using Vievu or Axon technology. The FTC did not accept that settlement.
Smith says Axon decided to file the suit because the FTC is not only requiring that the company divest the assets acquired in the Vievu acquisition but also write a "blank check" to set up a competitive company that will have access to all of Axon's technology. "There's no way I can sign a blank check," he says, explaining that Axon is a public company and that would violate his fiduciary duties as CEO.
Axon acquired Vievu from Safariland for $7 million and stock in 2018, primarily for its contracts with law enforcement agencies, including the NYPD. Safariland bought Vievu in 2015, and it was operated as a wholly owned subsidiary.
Smith says Vievu was actually bleeding money because of the NYPD contract. At the time of the Axon acquisition, Vievu "had three days of cash on hand and no source of outside funding," Smith told Jim Cramer on CNBC's "Mad Money." The NYPD contract caused Vievu "huge cash flow problems," Smith says. "We actually stepped into some unprofitable contracts," Smith added in a phone interview with POLICE.
After the Vievu acquisition, Axon was shocked to learn that the company's equipment had serious problems, Smith says. A Vievu camera worn by an NYPD officer actually caught fire on duty. Smith adds that Vievu's technology also "suffered security flaws and data-loss."
The FTC notified Axon that it would be conducting a competitive review of the Vievu purchase less than a month after the acquisition was announced. But Smith says at the time he was confident the deal would not be challenged because of a "failing [company] safe harbor" in FTC merger regulations. "Safariland approached us as buyer of last resort," he says.
On Dec. 23, 2019, the FTC notified Axon that it was planning to issue a complaint over the Vievu acquisition. Smith says that the FTC "ultimatum" that it divest and re-establish Vievu with Axon technology and funding or face the FTC administrative process was an unpleasant holiday "surprise."
The FTC argues that Axon's acquisition of what was then the second largest body-worn camera maker will drive up prices in the market and retard innovation. According to the FTC complaint, "Axon's May 2018 acquisition reduced competition in an already concentrated market. Before their merger, Axon and VieVu competed for contracts with large metropolitan police departments. Competition between Axon and VieVu resulted in substantially lower prices for large metropolitan police departments," the complaint states. "The merger removed VieVu as a bidder for new contracts and allowed Axon to impose substantial price increases," according to the FTC.
"Competition not only keeps prices down, but it drives innovation that makes products better," Ian Conner, director of the FTC's Bureau of Competition, said in a statement. "Here, the stakes could not be higher. The Commission is taking action to ensure that police officers have access to the cutting-edge products they need to do their job, and police departments benefit from the lower prices and innovative products that competition had provided before the acquisition."
As Axon's attorneys were filing the federal lawsuit against the FTC Friday, Smith issued a statement explaining why he felt the company had to defend itself against the FTC's "unconstitutional government overreach" and biased administrative law process, which he says violates due process.
Smith wrote: "Here's the FTC's process, in brief: they sue you in an 'administrative proceeding' that they oversee, one in which the administrative law judge is an FTC employee and sets the rules. If you successfully defend yourself, the FTC staff can appeal the case directly back to the FTC Commissioners—the same people who voted to prosecute you in the first place."
A former FTC commissioner told Smith that the FTC wins 100% of such cases. "I've got fourth graders at home and even they know that process is unconstitutional," Smith says.
Smith says Axon is in a unique position to challenge the FTC in this case because of it long track record of being involved in lawsuits over TASER products. "Axon, due to the nature of our business has a full-time in-house litigation team."
Smith adds that he is "energized" by the challenge his company faces against the FTC and from the messages of support he has received from law enforcement customers and from elected officials.