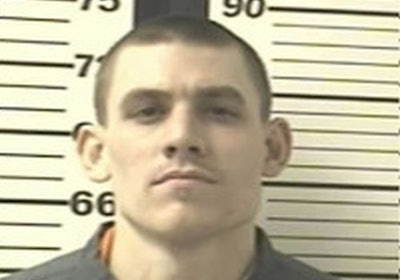 A Colorado district court has apologized to the families of the two men slain by Evan Ebel for a clerical error that triggered the release of the white supremacist gang member four years early, reports the Denver Post.
An April 2008 plea agreement specified that the 28-year-old member of the 211 Crew would serve four years for assaulting a guard. However, a judge didn't specify that the term would be consecutive rather than concurrent. A clerk then entered the term as concurrent, meaning he would serve no additional time. He was released Jan. 28.
Authorities believe Ebel arrived at the door of Tom Clements home on March 19, and fatally shot the executive director of the Colorado Department of Corrections. He has also been linked to the murder of Nathan Leon, a 27-year-old pizza delivery man.
Ebel's 1991 black Cadillac was spotted by Montague County (Texas) Deputy James Boyd, who pulled him over for a traffic violation. Ebel opened fire, striking Boyd three times and triggering a high-speed pursuit that ended with Ebel's death from police gunfire.