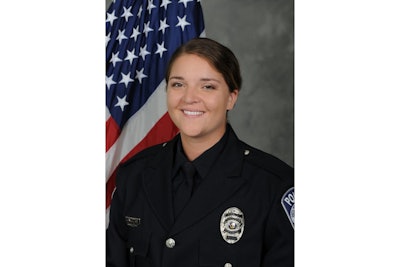 A North Myrtle Beach, SC, police officer is being praised for helping rescue a kidnap victim who mouthed "help me" silently to her at a traffic stop.
On May 28 around 5:30 a.m. Officer Kayla Wallace was patrolling when she saw a white Jeep run a red light. She made a traffic stop and found she was dealing with a woman driving and a man in the passenger seat.
"As she spoke with the vehicle's occupants, she noticed the driver appeared distressed. While the male passenger wasn't looking at the driver, the female silently mouthed "Help Me" repeatedly," the department said on Facebook.
Wallace took the passenger from the vehicle and put him in the back of her patrol car.
"She then went back to the suspect vehicle and spoke to the female driver, who frantically advised that the passenger had just shot someone," police said.
"Due to Officer Wallace proactively patrolling the streets of North Myrtle Beach, even to the last 30 minutes of her shift, a suspect in a shooting was arrested and an unlawfully carried pistol was recovered underneath the suspect's seat," the department said.
The suspect was charged with attempted murder and kidnapping.