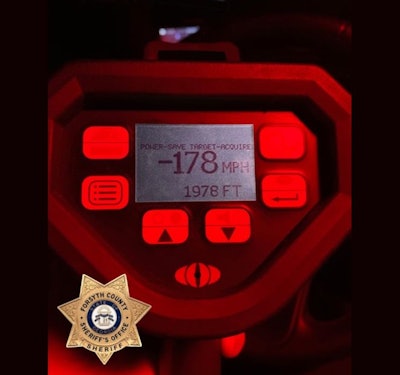 The Forsyth County Sheriff's Office is warning drivers to slow down after someone was clocked going nearly 180 miles per hour over the weekend.
The sheriff's office posted a picture Saturday morning of the radar gun reading 178mph; they said it happened on GA-400 going southbound out of the county.
They identified the car as a Ferrari. The post did not say if the driver was pulled over and ticketed or not, 11 Alive reports.