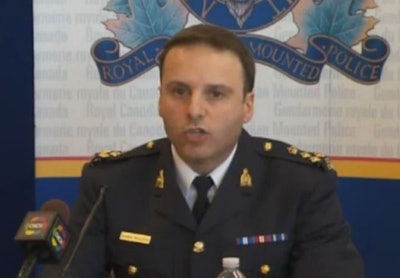 Canadian officials said Monday they foiled an al Qaeda plot to derail a New York-to-Toronto commuter train with the help of the FBI and Department of Homeland Security.
The Royal Canadian Mounted Police arrested Chiheb Esseghaier, 30, of Montreal, and Raed Jaser, 35, from Toronto. They have been charged with conspiracy to carry out a terrorist attack and "conspiring to murder persons unknown for the benefit of, at the direction of, or in association with a terrorist group," reports CBC News.
The two men arrested are not Canadian citizens. The RCMP accused the two men of conspiring to commit an "al-Qaeda supported" attack on the VIA Rail Canada passenger train.
The men were targeting a VIA passenger train heading north to Canada out of New York's Penn Station. Once the train had passed into Canada, the attack was to commence, sources told the New York Daily News.
At no time was there an imminent threat to VIA Rail passengers, employees or the general public, according to a VIA Rail statement.