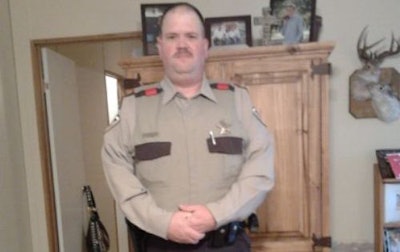 A driver with three drunk-driving offenses on his record allegedly struck and killed a Grayson County (Texas) Sheriff's deputy directing traffic late Saturday.
Deputy Chad Key, 42, responded to Highway 82 in Sherman just before 10:30 p.m. to assist deputies involved in a vehicle pursuit. As Deputy Key helped direct cars around the accident scene, Ricky Trent Stanley allegedly failed to stop and struck the deputy, according to the agency.
Stanley, 28, is facing numerous charges including intoxication manslaughter, causing the death of a peace officer and failing to stop and render aid.
Deputy Key joined the sheriff's office as a corrections officer in November 2009. He put himself through the night academy at Grayson County College, graduating from the North Texas Regional Police Academy in June. In February, he had been promoted to patrol deputy.
Deputy Key leaves behind a wife and three sons ages 20, 10 and two months. A memorial service is scheduled for Thursday at First Baptist Church in Sherman.