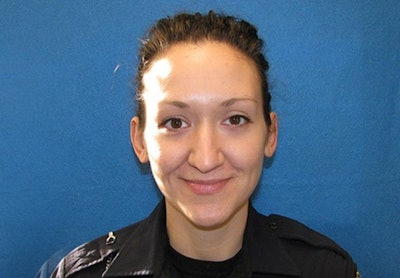 A Wisconsin officer allegedly stalked and killed by her jealous husband will be added to the national police memorial in May, following the reversal of a decision by the memorial's steward to deny the officer's inclusion.
The National Law Enforcement Officers Memorial Fund said Wednesday it would add the name of Wauwatosa Police Department Officer Jennifer Sebena to the police memorial in the nation's capital.
Officer Sebena was killed on patrol while in uniform on Dec. 24. Her husband Ben Sebena has been charged in her death.
The Memorial Fund decided in February that Officer Sebena's name wouldn't be added to the memorial because he death was considered domestic violence. Following objections to that decision from Gov. Scott Walker and the Wisconsin Professional Police Association, the Memorial Fund agreed in March to delay the decision.
On Wednesday, the fund's Board of Directors reversed the decision after further review showed similar cases of officers already added to the memorial.
"Officer Sebena was carrying out her duties as a law enforcement officer at the time of her death; that there were case precedents involving similar circumstances where a law enforcement officer had previously been added to the memorial; and Officer Sebena's own department had formally declared her death 'in the line of duty,'" according to a statement.
Memorial Fund leaders spoke with Wauwatosa Police Chief Barry Weber and reviewed the criminal investigative report. The Memorial Fund's stated criteria for inclusion allows for an officer to be added to the wall "if a department states that the officer died in the line of duty and there is no information to believe otherwise," according to the fund.
"While Officer Sebena's case was unusual, the NLEOMF Board of Directors believes that the review of Officer Sebena's case was in all respects prudent and that the final vote to honor Officer Sebena by adding her name to the memorial is the right decision," said Craig Floyd, the fund's chairman and CEO.