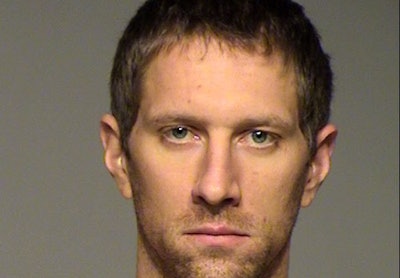 The Iraq war veteran accused of ambushing and murdering his officer wife on duty waived his preliminary hearing and faces a first-degree murder trial on Jan. 24.
Ben Sebena, 30, appeared in court today in a wheelchair wearing a suicide-prevention vest. Sebena is accused of killing Wauwatosa (Wis.) Police Officer Jennifer Sebena, 30, who was shot to death in the early morning hours of Dec. 24.
The officer was shot multiple times in the head and died from wounds that were inflicted with her own police sidearm. Two guns were recovered from Sebena's home, including his wife's service weapon, reports the Associated Press.
Sebena, an ex-Marine, was honorably discharged in 2005 after suffering arm and leg injuries in a mortar attack that year. He apparently suffered from PTSD, and told investigators he was a jealous husband. He admitted killing her, reports WISN.
Sebena's PTSD could be used as his primary defense, an attorney told WISN.
Related:
Husband Arrested In Slaying of Wis. Officer