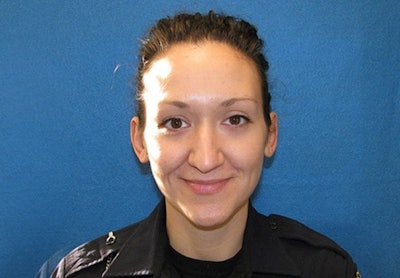 Authorities searched Monday for a suspect who fatally shot a Wauwatosa (Wis.) Police officer, who was found with multiple gunshot wounds.
Officer Jennifer Sebena, 30, was found near the Wauwatosa Fire Department's parking lot at Harmonee and Underwood avenues. Dispatchers had failed to reach Officer Sebena on her radio shortly before 5 a.m., reports the Milwaukee Journal-Sentinel.
Sebena, who began serving the community in January 2011, had completed her probationary period in November. She leaves behind a husband.