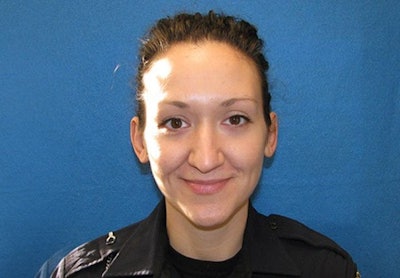 The National Law Enforcement Officers Memorial Fund (NLEOMF) agreed to delay a decision to leave a slain Wisconsin officer off the national police memorial because of the way she died, reports WISN.
The Memorial Fund has scheduled a meeting for April 3 to specifically address adding the name of Wauwatosa Police Officer Jennifer Sebena to the police memorial in Washington, D.C., the Wisconsin Professional Police Association told WISN.
Craig Floyd, chairman and CEO of NLEOMF, had issued a statement last week saying that more research is warranted and the fund would delay a decision until early 2014.
Floyd had told WISN on Wednesday that Sebena's name wouldn't be added to the wall because her death was a case of domestic violence. Jennifer's husband, Benjamin Sebena, 30, is accused of stalking her and shooting her to death on Christmas Eve while she was on duty.
Gov. Scott Walker, who lives in Wauwatosa, sent a letter to Floyd asking him to reconsider and Jim Palmer, executive director of the Wisconsin Police Association, called the decision "a travesty."