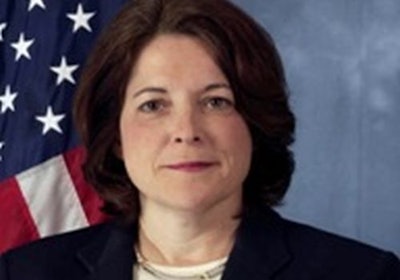 Julia A. Pierson made history Wednesday, when she was sworn in as the first female director of the U.S. Secret Service during an Oval Office ceremony.
"Julia has consistently exemplified the spirit and dedication the men and women of the service demonstrate every day," President Obama said in a statement. "Julia has had an exemplary career, and I know these experiences will guide her as she takes on this new challenge to lead the impressive men and women of this important agency."
Pierson, who has served the agency for more than 30 years, has led "high impact initiatives in both aspects of its core mission of protection and investigations" at the agency and excels in "strategic planning, risk management, human capital management, program management and budget development and execution," according to the agency.
Since 2008, Pierson has served as the chief of staff in the office of the director. She takes over from Mark Sullivan, who resigned following last year's prostitution scandal.
Pierson joined the Secret Service as a special agent assigned to the Miami and Orlando field offices after serving as an Orlando police officer. Read her full bio here.
Related: