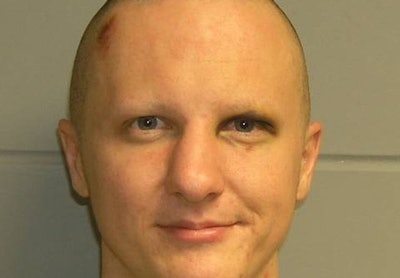 Nearly 3,000 pages of newly released investigative reports on the Gabrielle Giffords shooting reveal a suspect who slowly became unhinged as those around him attempted to intervene.
The case files reveal attempts by Jared Lee Loughner's parents to intervene in their son's mental decline, including taking away his shotgun, testing him for methamphetamine, and forbidding him from using the family vehicle after dusk.
Loughner, 24, shot and killed six people and wounded 13 at a 2011 congressional event hosted by then-Rep. Giffords.
Months earlier, officials at Loughner's community college refused to allow him to return to campus until he passed a mental evaluation. Hours before he went on a shooting rampage, a Wal-Mart clerk had declined to sell him ammunition, reports the Los Angeles Times.
In November, Loughner was sentences to life in prison without parole after pleaded guilty to 19 federal charges.