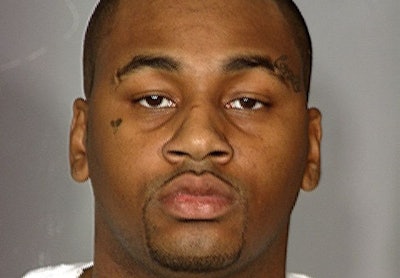 If convicted, self-proclaimed pimp Ammar Harris could be put to death for a February shooting on the Strip that left three people dead.
Clark County prosecutors on Wednesday announced their intention to seek capital punishment for Harris, 27, who was indicted last month on nearly a dozen charges in the case.
Prosecutors say Harris shot and killed reputed pimp Kenneth "Kenny Clutch" Cherry Jr. as the two were driving separate vehicles on the Strip early on the morning of Feb. 21.
The shooting caused Cherry to crash his car into a taxicab, which burst into flames, killing the driver, Michael Boldon, and his passenger, Sandra Sutton-Wasmund of Maple Valley, Wash.
Read the full Las Vegas Review-Journal story.
Related:
Suspect Indicted In Fiery Las Vegas Strip Deaths
Las Vegas Strip Shooting Suspect Faces Extradition from L.A.
Las Vegas Police Name Suspect In Deadly Shooting