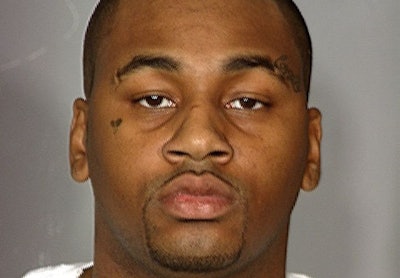 The man suspected of causing three deaths on the Las Vegas Strip after shooting an aspiring rapper appeared in Los Angeles County Superior Court Monday and faces extradition following his arrest Thursday, reports the Los Angeles Times.
Los Angeles Police and FBI agents surrounded an apartment in the Studio City section of Los Angeles on Thursday, after Ammar Harris, 26, was identified by a neighbor. He surrendered peacefully, after officers called him out, reports the Los Angeles Times.
Harris will be held for 10 days and face an extradition hearing where Las Vegas police present evidence linking him to the murder of Kenneth Cherry, who made rap videos under the name Kenny Clutch; cab driver Michael Boldon; and his passenger, Sandra Sutton-Wasmund.
Harris and Cherry apparently argued at the valet station of the Aria in the early morning hours of Feb. 21. Harris is suspected of opening fire on a Maserati driven by Cherry in front of the Flamingo Hotel. The Maserati struck a cab, which exploded.
Las Vegas Metro Police named Harris as the suspect on Feb. 25, after locating his blacked-out Range Rover at an apartment near the Strip.