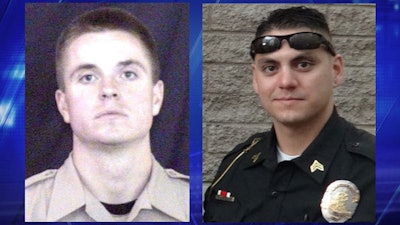 A Greenlee County sheriff's deputy and a Clifton police officer were shot during a confrontation with a 29-year-old man in Morenci, Ariz., Monday night, reports azfamily.com.
The suspect, Chris Ingram, died following the incident, which occurred on U.S. Highway 191.
According to the Arizona Department of Public Safety, Deputy Jon Mennen and Sgt. Jason Mingura initiated a traffic stop and gunshots were exchanged with Ingram.
Mingura is a four-year veteran of the Clifton Police Department. Mennen has been with the Greenlee County Sheriff's Office for eight months. The officers' injuries were not life-threatening.