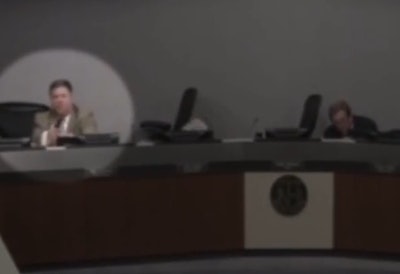 A volley of gunfire erupted outside the New Hope, Minn., City Council meeting Monday night when a man shot at a group of police officers, wounding two of them.
Officers returned fire, killing the man, the Minneapolis Star-Tribune reports.
The two injured officers were in good condition in the hospital, said Hennepin County Chief Deputy Mike Carlson. They are expected to survive.
Inside the chambers, a video of the ongoing City Council recorded the sound of a gunshot, followed by five or six additional shots.
New Hope City Council Member John Elder, a former police officer and currently a public information officer for the Minneapolis Police Department, appears in the video, behind the council desk with his gun drawn and pointed toward the door to the chambers. The audio on the video then goes silent.