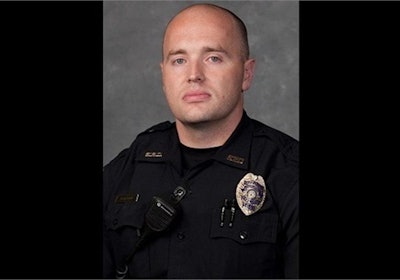 After hours of searching an area where a Springfield (Mo.) PD officer was shot early this morning, Springfield police found and arrested a man, reports the Springfield News-Leader.
Police have said the man's involvement in the early morning shooting has not been confirmed and he is in custody for questioning.
"Our search for the shooter continues," police spokeswoman Lisa Cox said in a news release.
Chief Williams has identified the officer as Aaron Pearson, 30, a three-year veteran of the department, a husband and father of two, reports KOLR.
Police Chief Paul Williams said patrol officers noticed suspicious activity in the area of Glenstone and Chestnut and began to question several subjects. At that time, Officer Pearson was shot and received serious injuries but is in stable condition at a local hospital.