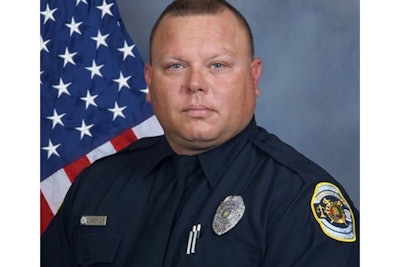 An officer with the Huntsville (AL) Police Department has died after being shot during a drug investigation on Friday.
According to ABC News, the officer was participating in an operation in which a large quantity of illegal narcotics was being delivered to a location.
A suspect spotted police, opened fire, and struck the officer—48-year-old Bill Clardy—mortally wounding him.
A suspected gunman—identified as 41-year-old LaJeromeny Brown—was taken into custody after a brief foot pursuit. Brown reportedly has a lengthy criminal history including charges of assaulting an officer.
Agent Clardy's father—Officer Billy Clardy, Jr.—was also killed in the line of duty while serving with the Huntsville Police Department in 1978.