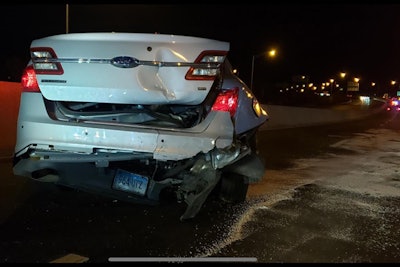 A Tesla vehicle—equipped with what the many call an "autopilot" function that takes the operation of the vehicle largely out of the hands of the individual behind the wheel—slammed into a patrol vehicle in Norwalk, CT, early Saturday morning.
According to NBC News, authorities said troopers with the Connecticut State Police were parked behind a disabled vehicle and waiting for the arrival of a tow truck when the car slammed into one of the squad cars at the scene and then continued on to hit the disabled vehicle.
The driver of the Tesla told state police that he had his vehicle on "auto-pilot" and explained he was checking on his dog in the back seat before the collision, according to troopers.
No serious injuries were reported.