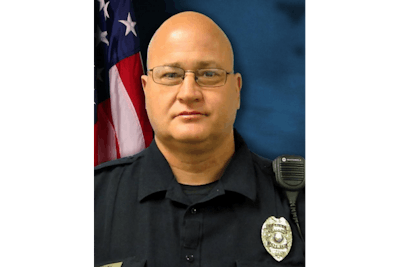 A veteran officer with the Lakeland (FL) Police Department was pronounced dead after he was found unresponsive in his patrol car.
Officer Ken Foley, 57, was found after dispatch was unable to contact him via radio, Lakeland Police Chief Ruben Garcia said during a media briefing Thursday.
It is believed that Foley, 57, suffered a medical emergency while on break sitting in his car, according to Garcia.
The 29-year veteran of Lakeland PD came to the Lakeland Police Department from the U.S. Marine Corps, where he served for eight years, reports the Ledger.
Foley is survived by a wife and two daughters.