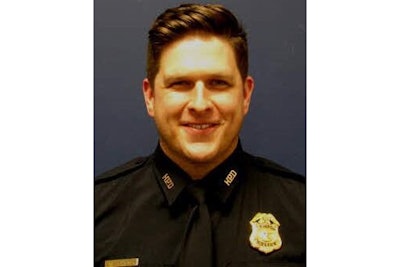 An officer with the Houston Police Department was shot and killed while responding to a domestic call on Saturday evening.
According to the Associated Press, Sgt. Christopher Brewster came under fire as he exited his patrol vehicle and was struck multiple times.
But Chief Art Acevedo said Brewster still managed to draw his weapon and radio a description of the suspect to other responding officers, which aided in the suspect's capture, reports KTRK.
Brewster was transported to a nearby hospital following the shooting, where he subsequently succumbed to his injuries, according to AP.
The alleged gunman—identified as 25-year-old Arturo Solis—reportedly has a lengthy criminal history including a charge of assault causing bodily injury.
Solis was charged with capital murder of a police officer early Sunday morning with no bond, KTRK reports. Court documents state that Solis confessed to the shooting death of Sgt. Brewster. They say Solis told authorities he was aware Brewster was a police officer and shot him in order to avoid arrest.
The Houston Texans football team held a moment of silence to honor Brewster in its stadium prior to the kickoff of its game with the Denver Broncos on Sunday afternoon.
Sgt. Brewster's line-of-duty fatality comes only a few months after Harris County Sheriff's Deputy Sandeep Dhaliwal was ambushed during a traffic stop in September.