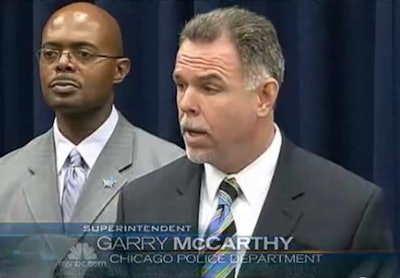 Chicago Police Superintendent Garry McCarthy wants lawmakers to overturn a 2010 Illinois law known as the Eavesdropping Act, which made it a Class 1 felony to record police officers performing their duties.
McCarthy said he believes citizen recordings would help officers as well as protesters, and cited the Occupy protests as an example. Recordings of his officers would show officers giving verbal warnings to unruly protesters, reports CBS News.
"The first night, after we made 147 arrests, the goal was to assure that what was recorded was the fact that, 'Excuse me, sir, you are in violation of the law; You are about to be arrested; You have the opportunity to leave. If you choose to leave, you can leave now. If you choose to stay, you will be arrested.' Which was the warning that we gave every single one of the 147 people that were arrested that night," McCarthy told a panel at Loyola University on Wednesday.