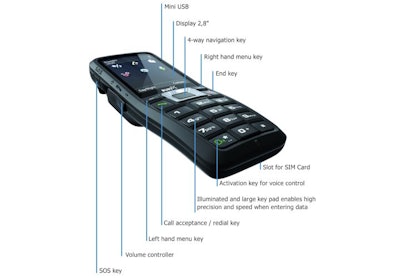 Bury Technologies has introduced the CP1100 fixed in-vehicle phone with Dialogplus voice control for police fleets, the company announced.
The CP1100 offers up to a 2.3-watt signal boost, 2.8-inch display screen, large illuminated keys, voice dialing, voice control of menu functions, magic word, text message display, text to speech, phone book display, and call list.
The phone's memo function records up to two minutes of conversation. Other features include auto mute of entertainment system (radio dependent), emergency SOS calling, and seven languages.
The phone arrives with a GSM radio and can be paired with an AT&T SIM card. The phone wil not work with a Verizon or Sprint SIM card because the radio module is not a dual-mode GSM/CDMA module. SIM cards are sold separately.
The phone is available now through CTB Wireless.