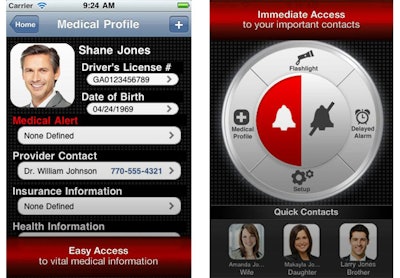 A new personal safety iPhone app called iHelp Plus offers features including customizable alarms, built-in flashlight, and GPS tracking to identify a user's exact location.
The iHelp Plus app allows the user to choose from a 1-5 second countdown alarm or create a custom alarm for any activity. Once the alarm has been triggered, a distress message will be sent to a pre-selected emergency contact with their current location and request to contact the local police for assistance.
Additionally, the app includes an option for users to store four quick contacts reachable at the push of a button, as well as the ability to add personalized medical information about themselves such as allergies, medications, and other special needs.
The app also offers the option to upgrade to a full service monitoring system. It retails for 99 cents in Apple's App Store.