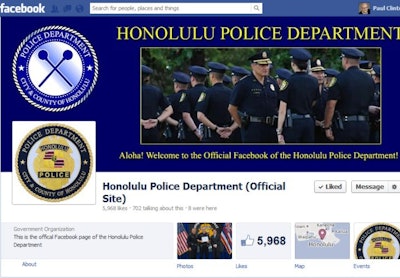 A gun-advocacy group has filed a federal lawsuit against the Honolulu Police Department, claiming officers infringed their First Amendment rights by deleting posts from the department's Facebook page.
"It's similar to what the Nazis have done, China has done, and Egypt has done. They take social media outlets and they remove it from people and supress their speech," Chris Baker, founder of the Hawaii Defense Foundation, told KITV.
A First Amendment scholar told the Associated Press the case could set a legal precedent.
"The key legal question would be whether the police department created a public forum ... for private speech or whether the Web page is government speech," said David Hudson, a First Amendment scholar with the First Amendment Center in Nashville, Tenn.
Related: