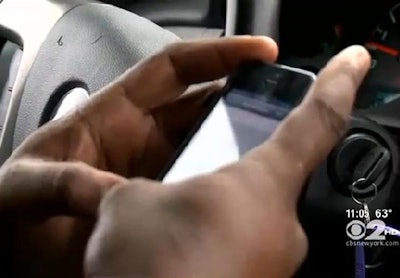 A state bill in New Jersey would allow police officers to search the cell phones of drivers at accident scenes to determine if they were talking or texting before the crash.
State Sen. James Holzapfel, a Republican and former prosecutor, introduced the bill allowing the warrantless search if officers have "reasonable grounds" to believe the law was broken.
"Think about it: The chances of the cop witnessing the accident are slim to none," Holzapfel told the Star-Ledger. "He's dispatched, and by the time he gets there — unless they're unconscious and the phone is in their hands, or some passenger says they were on the phone — then he's got to do what? Subpoena the service to see if the phone was actively used or not?"
The bill has drawn fire from the American Civil Liberties Union of New Jersey, which has called it problematic and "susceptible to a constitutional challenge" as violating a driver's Fourth Amendment privacy rights.