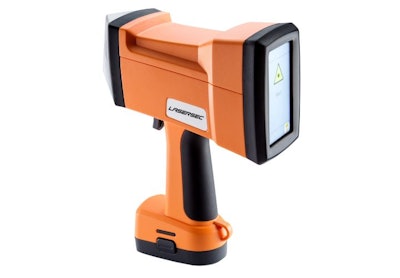 Lasersec Systems Corp. has released the LEA hand-held elemental analyzer based on LIBS (Laser Induced Breakdown Spectroscopy), according to the company.
The device allows instant, on-site identification and recording of the elemental signature of any material. The analyzer can identify elements, analyze both conducting and non-conducting samples, and requires no sample preparation, no consumables or cleaning between tests.
Unlike XRF instruments, there are no requirements for operator certification. Samples as small as 100 microns can be measured.