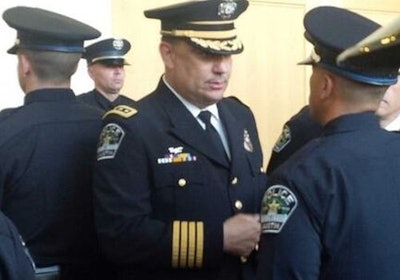 Austin (Texas) Police Chief Art Acevedo won't face punishment for calling a gun-rights supporter a "lying extremist" during a Twitter war.
Chief Acevedo, who has lobbied lawmakers to expand background checks for gun purchases in recent months, got into a heated debate with @JohnGaltTx, who had tweeted the chief.
"I love the fact that I have pushed the button of your lying extremist undeveloped brain," the chief tweeted, reports Twitchy. "Thank God for the rest of America!"
The chief later deleted the incendiary tweet, reports the Stateman.