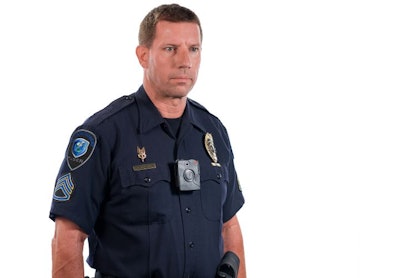 TASER International has cut the price of its Axon Flex on-body camera system by almost half and lowered the price of cloud storage for law enforcement agencies.
The Axon Flex on-body system now sells for $499, down from $949, and pricing plans for Evidence.com now start at $9.95 per month, the Scottsdale, Ariz., company announced Thursday.
The company is offering a new "leaders' pricing program" that includes special discounts to the initial agencies that adopt the system until June 30. The new pricing is intended to make the technology "within reach of every agency," according to TASER.
The LAPD has begun testing the TASER Axon system for possible deployment to 500 patrol officers.