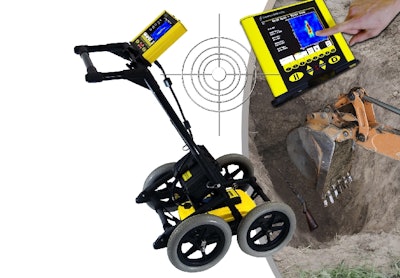 Sensors & Software announced a new forensics-focused Ground Penetrating Radar (GPR) system, the Findar, that enables police to locate subsurface targets in real time.
The system enables the discovery of buried evidence, such as weapons, caches of drugs or money, clandestine graves, hidden bunkers, or soil disturbances. It can be used in a variety of terrains in both rural and urban settings, according to the company.
Investigators view cross-sections immediately and can scroll through depth slices on-site. GPR images can be downloaded to a PC and integrated into reports for future reference.