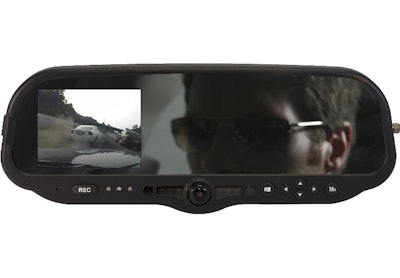 Digital Ally will introduce a new in-car video system at the International Chiefs of Police Conference (IACP) in Philadelphia, the company announced.
The DVM-800 in-car video system features four cameras with simultaneous dual camera recording at 720-pixel resolution. It is equipped with automatic recording triggers and pre-event recording to capture the events that occurred before a recording is activated. There is also a mark button to tag important events and locations.
A continuous loop of recording can be saved on the internal memory while individual incidents can be saved on a removable SD card.
The base package also includes a 2.4GHz wireless microphone, 3.5-inch color monitor, internal battery backup and LED status indicators. It comes with a five-year warranty.