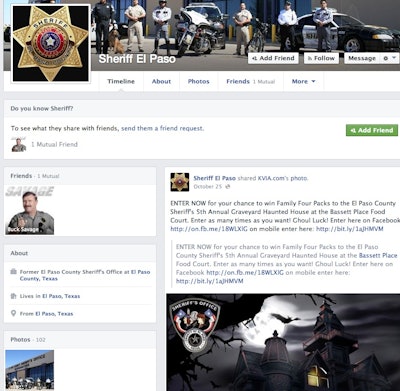 El Paso County Sheriff Richard Wiles and his department attracted plenty of criticism recently after he announced the department was trying to seek a grant to purchase software that would monitor social media to track possible criminal activity, the El Paso Times reports.
But Wiles said the criticism has been blown out of proportion after a few Facebook users accused him of spying. He said the software only searches for information that is openly posted on sites such as Facebook, Twitter, and Backpage.
Critics like the ACLU say it smacks of "Big Brother" looking in and it may be dangerous for law enforcement to monitor people, even if information is freely posted on open sites, because there are First Amendment protections.