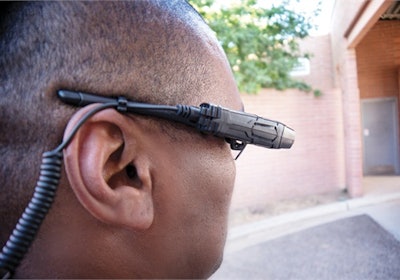 Los Angeles will purchase 7,000 cameras for police officers to wear while on patrol, making the city a laboratory in the use of devices that bring the promise of more transparent policing but also concerns about civilian privacy.
The American Civil Liberties Union told the Los Angeles Times it generally supports the new effort as long as strict rules are enacted to protect the privacy of those recorded.
"When people interact with the police, they are not at their best," said Peter Bibring, a senior staff attorney with the ACLU's Southern California chapter. "They don't want it out on YouTube, given to TMZ or distributed around the station for a laugh. People don't want that and policy should prevent that."
Another battle is brewing over whether police officers should be able to review the recordings before writing police reports about incidents. Bibring and others said officers should not have access to the recordings because it could allow them to alter their statements or align them with what the footage showed.
The LAPD has yet to craft its policies about the use of the cameras and recordings, and officials are still discussing what access the officers will have. Chief Charlie Beck stressed that the protocols would be finalized before the cameras hit the streets, and that they would be presented to the Police Commission for approval.
Beck also said Tuesday that the footage would not be released to the public and would be available only through criminal and civil court proceedings.
The LAPD has long grappled with controversial incidents that generated community anger.