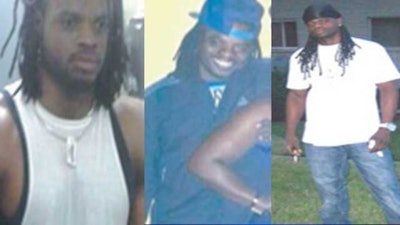 Police have identified a Maryland man as a suspect in the brutal murder of four people found inside a burning home in Northwest Washington, D.C., last week.
D.C. police have issued an arrest warrant for 34-year-old Daron Dylon Wint. He is wanted on a charge of first-degree murder while armed in connection to the deaths of 46-year-old Savvas Savopoulos, his wife, 47-year-old Amy Savopoulos, their 10-year-old son Philip, and their 57-year-old housekeeper, Veralicia Figueroa.
According to court records, Wint has an extensive criminal history ranging from traffic violations, domestic violence, burglary and assault.
FOX 5 has learned that a Domino's pizza delivery was made just before midnight at the Savopoulos' house on May 13, the night before the victims were found dead. The delivery man says he left two pizzas at the front door and there was an envelope with cash left outside.
The break in the case occurred after police matched Wint to DNA on the crust of a pizza found in the home, according to law enforcement officials with knowledge of the investigation.
According to Wagner, sources familiar with the crime scene say that three of the adult victims were all found dead in chairs and were doused with gasoline.
The Savopoulos' 10-year-old son, Philip, was found in bed, burned beyond recognition and with lacerations to his body.