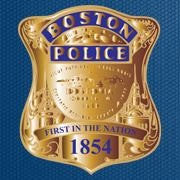 A proposal to equip Boston police with body cameras — a measure being tried in several major cities in the aftermath of police-involved shootings nationwide — will get its first public airing Wednesday in a City Council hearing, but the city's top officials are taking a cautious approach to the contentious issue, reports the Boston Globe.
"We're not ruling it out," Police Commissioner William B. Evans said last week. "We're taking a slow methodical look at the benefits. I don't want to firmly commit us until it's vetted across the country."
Mayor Martin J. Walsh, who shifted his position on the issue last year, said he and Evans are considering participating in a pilot program, but he has qualms.
"It really hasn't been shown to even build trust in the community," Walsh said. "If you're going to do something, I don't know that you have to legislate. I think a conversation with the commissioner and the command staff is the way to go."
Evans raised concerns over issues of constitutionality, privacy, costs, and the cameras' effect on the department's relationship with the community.
"Cameras are only a small part of the solution," Evans said. "Working hard to build strong relationships and building their trust and respect, that's what it's going to take to address what's going on around the country — not a gadget on someone's lapel."