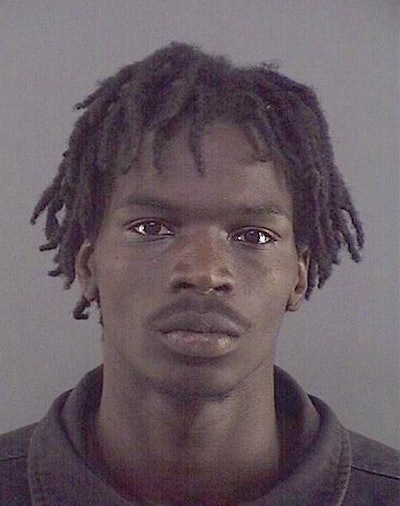 A Peoria, IL, man was sentenced Thursday to probation and released after spending 85 days in the Peoria County Jail for writing a threatening message to a then-Peoria police officer on Facebook.
Brian C. Tyler, 21, pleaded guilty in Peoria County Circuit Court to one count of attempted aggravated intimidation in connection with the message he sent on May 10 after coming in contact with now-retired Officer Tim Moore. In return, a more serious charge of aggravated intimidation was dropped, reports the Peoria Journal Star.
Tyler had come into contact with Moore on May 10 after the former police officer kicked him off another person's property. Tyler took a selfie of himself making a vulgar gesture toward Moore, who can be seen in the background. The picture then mentioned Moore's street name, "Pacman," and used an expletive toward him.
The message then had several emojis, including a picture of a police officer and a handgun pointing to it. It also had a picture of a bomb, a symbol prosecutors say was reflective of his membership in the Bomb Squad street gang.
The message, prosecutors said, was taken as a threat against Moore.