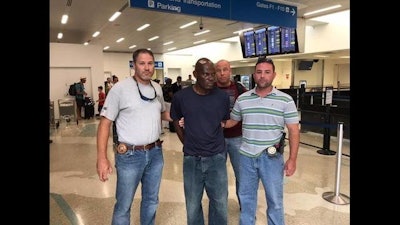 Pascal Estime, 55, was recently arrested by the Boynton Beach (FL) Police Department at Fort Lauderdale International Airport on suspicion of raping a mentally challenged woman in 2004. Estime was suspected of sexually battering the woman on two separate occasions and impregnating her. The case had remained cold since then because police could not determine Estime's whereabouts.
In July 2016, the cold case was reopened when Estime was located in Orlando. A search warrant was executed for his DNA; however, Estime had flown to Haiti before the warrant could be served. The warrant was then executed on his home, where the detectives were able to collect a DNA swab and submit it for processing to DNA Labs International, a private forensic laboratory in Broward County, FL. DNA Labs International was able to determine the probability of paternity for Estime in reference to the compared fetal material in record time, allowing for a warrant for Estime's arrest to be obtained for two counts of sexual battery on a mentally defective person. He was taken into custody while pretending to sleep at Gate F4 in the JetBlue terminal.
To learn more about DNA Labs International's capabilities visit http://dnalabsinternational.com/.