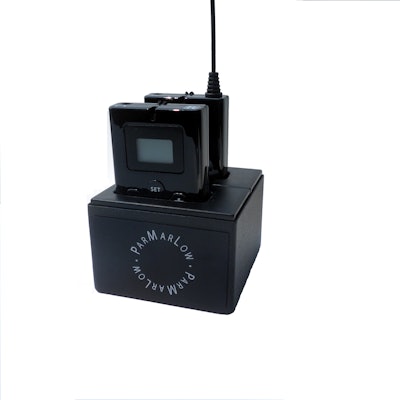 Twitco Distributing has introduced the next generation Parmarlow Wireless Interview System. The Body Worn Receiver and Transmitter are less than half the size of the previous WIS-100 units. They operate in the 900 MHz band with QPSK frequency hopping for low detection and better in-building operation. The Li-ion battery provides longer standby and on time with quick recharge turnaround.
The WIS-200 System includes the wireless receiver and transmitter units and a dual slot charger. Also included are a lavaliere microphone for the transmitter and a neck loop and covert earpiece for use with the receiver. A wired earphone is also included.
For more information, visit www.twitco.com.