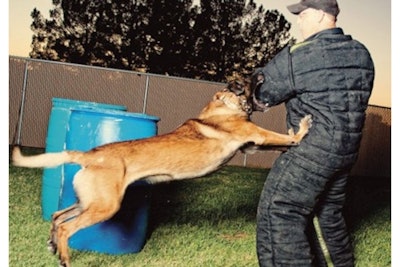 A bill that would ban the use of police K-9s for arrests and crowd control was introduced in the California state Assembly on Monday.
Assembly Bill 742's supporters, which include the NAACP and ACLU, say the use of police K-9s has been a mainstay in America's history of racial bias and violence against people of color, KCRA reports.
"This bill seeks to end a deeply racialized, traumatic and harmful practice by prohibiting of police K-9s for arrests, apprehension and crowd control," Assemblymember Corey Jackson, D-Riverside, said in a press conference at the Capitol.
Ron Cloward, a retired lieutenant with the Modesto Police Department and president of the Western States Police Canine Association, told KCRA 3 that he believes the bill makes no sense, and that police dogs are an invaluable non-lethal part of agencies across the country.
"It's a tool and it's something that, if we take it away you're just eliminating one more non-lethal weapon for law enforcement," Cloward said.
The bill would not prevent search and rescue, explosive detection and narcotic detection, he said