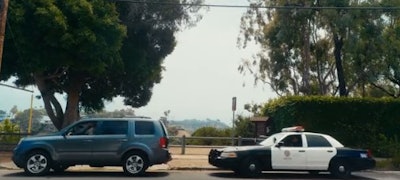 The Los Angeles County Sheriff's Department is experimenting with an app that lets drivers communicate to deputies over video chat during vehicle stops.
The developers of the SafeStop app have launched a pilot program in West Hollywood in which drivers can video chat with the deputy pulling them over, ABC7 reports.
According to SafeStop, when the driver is pulled over, app users are given instructions on "how to facilitate dialogue" during the traffic stop. The driver will then be able to immediately video call the deputy or deputies.
"By introducing video contact at this crucial point, police officers have the option to add another layer of identification before arriving to the vehicle," said SafeStop.